News
Hikitia
Last weekend (09/04/2022), Davey and Dave Best worked together with Kerry, David, Roy & others to get the swivel hook swivelling very easily: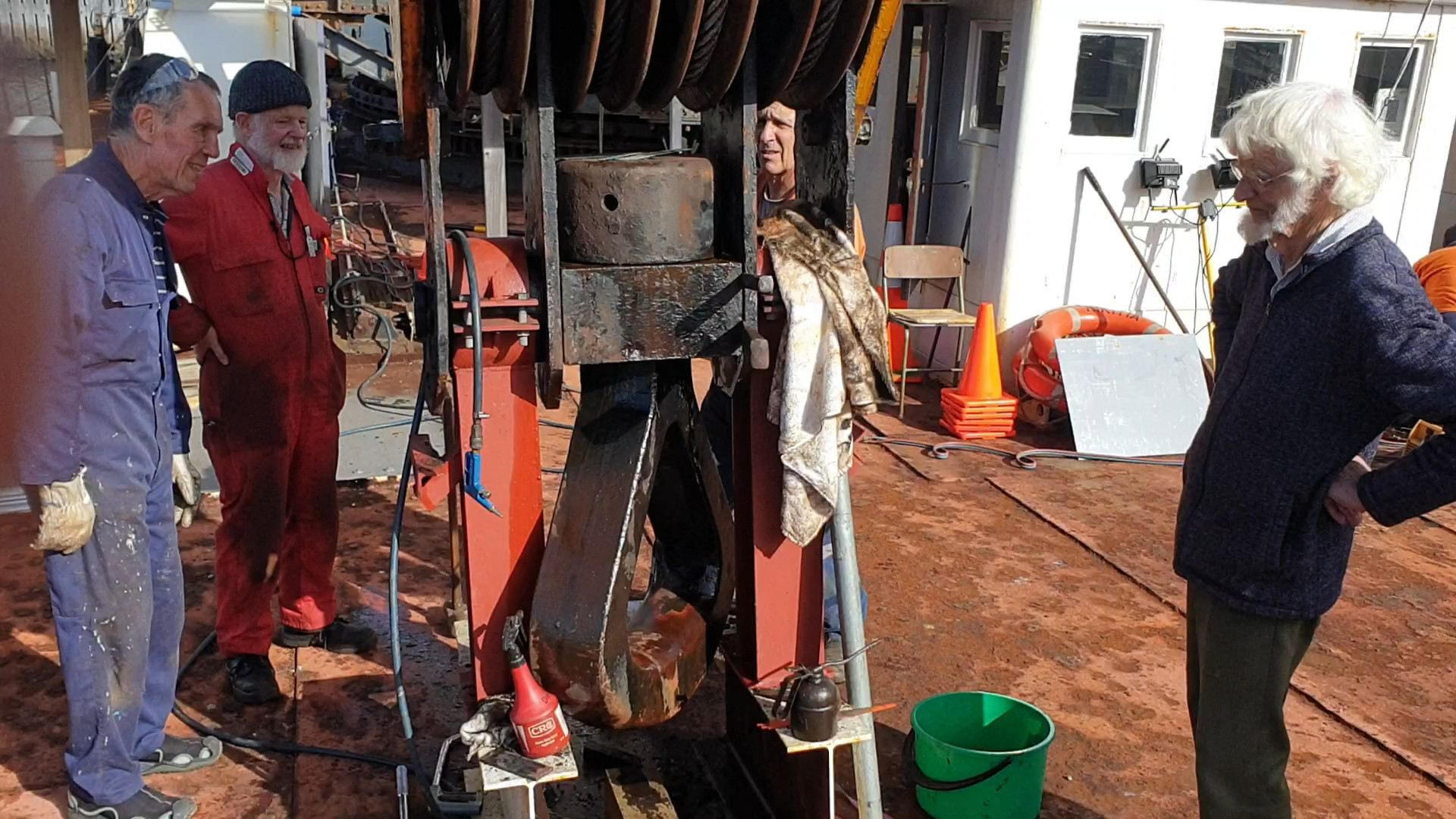 They were able to inspect the ball bearings – these are in good order after 96 years. We seem to have this part of the block task done. This leaves the bent cheek plates as the remaining item of work which was set out by the lift surveyor concerning the block:
"Hook swivel to be freed up and outer cheek plates straightened"