Article
Hikitia
On 12 August 1927, starting in the early hours of the morning and going on for most of the day, a large slip came down on the Hutt Road just north of Ngauranga. It was estimated that over 30,000 tons of rotten rock and clay fell, covering the full width of the roadway for some 100 yards. By 15 August a Public Works Department steam shovel had been mobilised from Petone to the north side of the slip but the City Council's excavator has been hired to the Harbour Board for work at Miramar.
To get this digger by road to the slip would have taken between two and three days. The problem was that clutching and declutching each track, so as to change direction, could only be done from the road. However, the Harbour Board – while agreeing immediately to allow the digger to be used on the slip – also suggested that the Hikitia be used to move it from Miramar to the Thorndon Breastwork. This, taking a matter of a couple of hours, was a speedy solution.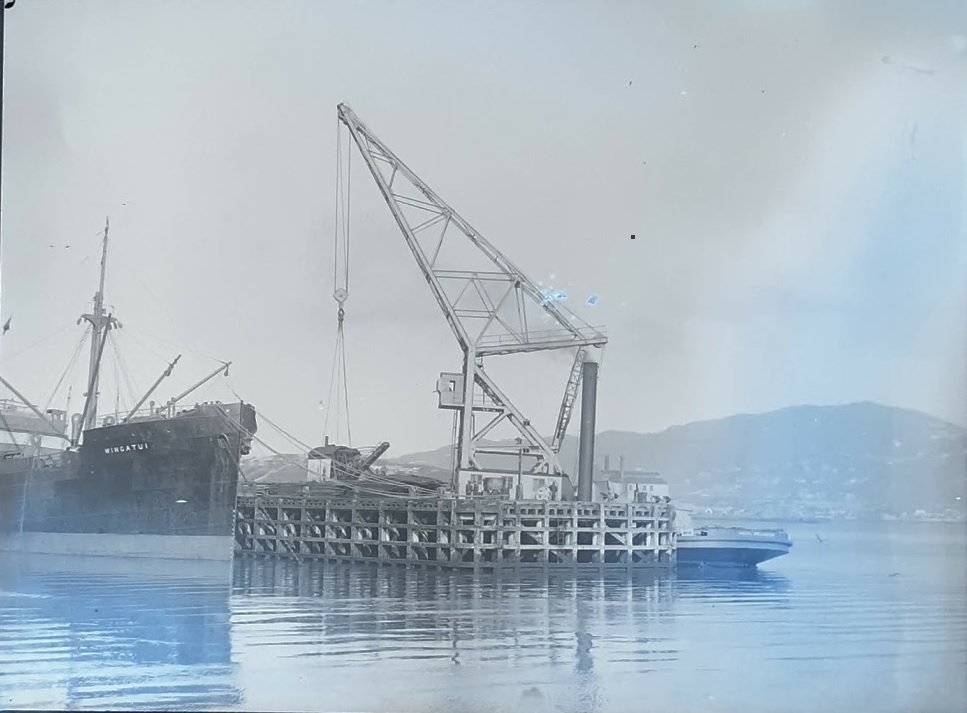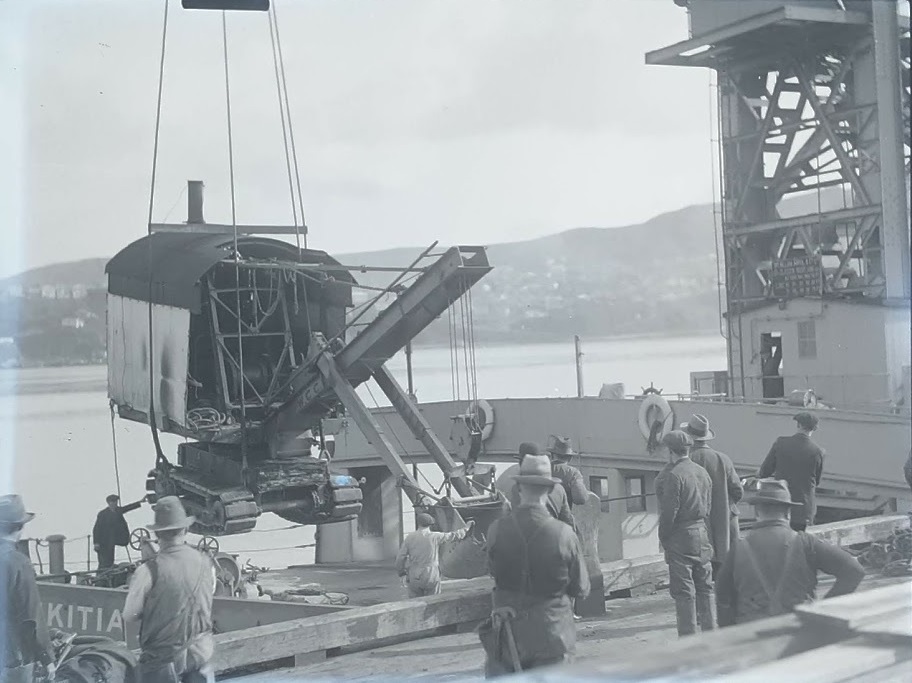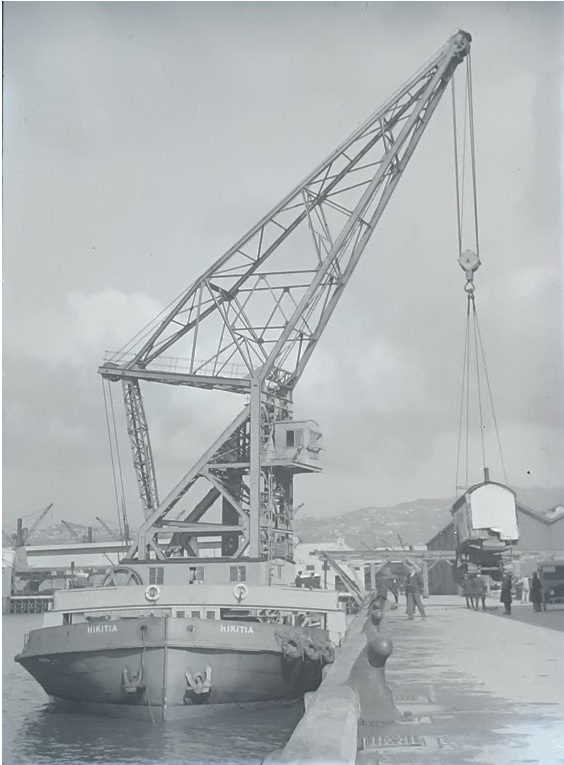 Even after the Hikitia moved the digger to Thorndon the Council had to lower the level of the road shoulder some 18 inches to get the digger under the Thorndon railway bridge, but it was soon hard at work clearing the slip, and on 10 November 1927 the whole process was reversed (unfortunately I haven't (as yet) found any photos!) and the Harbour Board was able to complete it's work on the new Burnham Wharf at Miramar.